Experts Of SharePoint
SHAREPOINT OUTSOURCING SERVICE PROVIDER AND MICROSOFT GOLD PARTNER.
Harness cutting-edge technologies to resolve intricate challenges of enterprises across the globe. Create Mobile team Intranet, foster and collaborate with Teams SharePoint Intranet.
Get a Free Quote
View Portfolio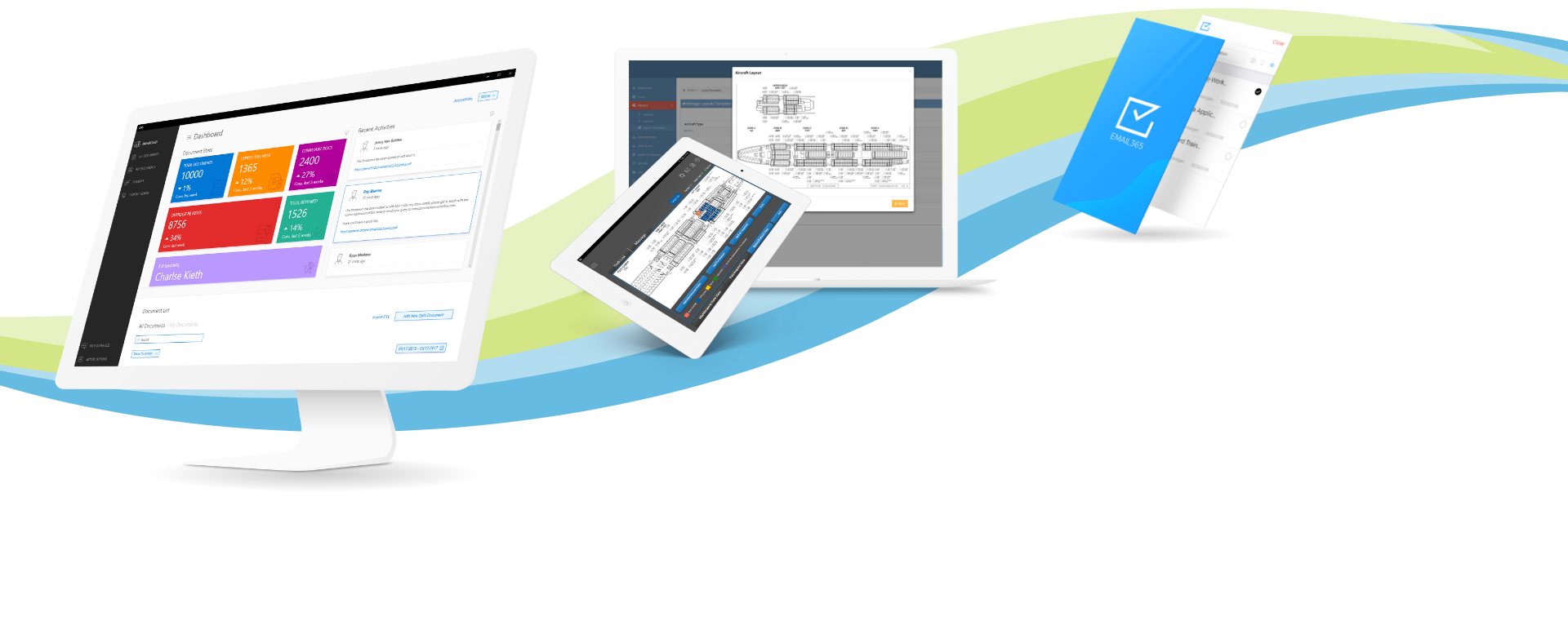 SharePoint Consulting
Our SharePoint consulting services will help your organization to boost their ROI by leveraging SharePoint capabilities. The technical expertise and knowledge of our SharePoint consultants would help you with best solution taking advantage of SharePoint to manage information, processes, and people efficiently.
Sharepoint Assessment
Our SharePoint assessment provides you with an assessment of your SharePoint Server farm to diagnose potential issues with the following SharePoint environments:
SharePoint hosted On-premise
SharePoint hosted on Azure Infrastructure as a Service (IaaS)
The service supports a single SharePoint 2013, SharePoint 2016 or SharePoint 2019 farm, with up to 30 servers (including SQL Servers) and up to 50,000 webs running on Windows Server 2012 R2 or late
SharePoint ENABLEMENT
SharePoint helps with greater visibility of information and productivity in businesses irrespective of the size. SharePoint features are focused around an intranet-based cross collaboration experience that allows content management, workflow collaboration features and secure sharing among many others
SharePoint Migration
SharePoint Migration is a process that allows you to migrate/shift all the content that you have to either new or existing On-premise SharePoint or SharePoint Online. Migrating to SharePoint is a business move aiming towards better collaboration and increased productivity in your organization.
The process of a SharePoint migration:
SharePoint Consulting
Upgrading server infrastructure on a timely basis improves performance, efficacy and trustworthiness. Our experts would guide you to make your work hassle free of maintaining your file links in the process

SharePoint Migration (Upgrade and Update)
Looking to upgrade to a new version of SharePoint? The initial step in any upgrade process is to learn about the process itself so that you can plan and prepare accordingly. We at Experts of SharePoint offer latest SharePoint 2019 and Office 365 migration. We also help with different migration tools and custom SharePoint Migration to suit your needs exactly.
Upgrading Version
Upgrading server infrastructure on a regular schedule improves performance, efficiency and reliability. What your hardware rep won't tell you is all about the hassle of maintaining your file links in the process. Our Experts Of SharePoint makes this a breeze.
Migrating Legacy System
At Experts of SharePoint we will support you at every stage of your migration project and provide you with valuation, development, and reporting competences. Rapidly consolidate enterprise content from Microsoft SharePoint on-premises or legacy systems into Office 365 SharePoint or SharePoint Server and OneDrive.
ANALYzING MIGRATION
Easily assess and avoid SharePoint limitations that delay your migration. Develop a comprehensive plan that analyzes key areas in SharePoint security and identifies potential risks to successfully move your users to a new platform. Automatically evaluate the content in your system so you can avoid searching for large files, checked out documents and lists where limits have been exceeded
Office 365 Migration
There are many ways to migrate data from an on-premises email organization to Microsoft Office 365. One of the important questions while planning a migration to Office 365 is how to increase the performance of data migration and optimize migration velocity. At Experts of SharePoint we help you with how to get the most out of your Microsoft investments.
SharePoint Hybrid
A SharePoint Server hybrid environment allows trusted communications between SharePoint in SharePoint Server and Microsoft 365. From a single place users can access content in both the SharePoint Online and on-premises environments.
SharePoint Hybrid offers the following key features:
SharePoint Integrated App Launcher
SharePoint Hybrid Search
SharePoint Hybrid Team Sites and Delve Integration
SharePoint Hybrid OneDrive for Business
SharePoint Farm Consolidation
Ensure a SharePoint Farm migration and consolidation for Microsoft platforms such as Active Directory, Exchange, SharePoint, Office 365 and OneDrive for Business. Overcome migration challenges so you can finish the project faster while minimizing the costs, risks and disruptions to users. Plus, you can back up your critical data so it can be restored in minutes during or after your project.
Migrating Data Center
Seamlessly execute your migrations with experienced staff, trusted technologies and proven processes as a foundation.

Custom SharePoint Solution Development
Make your business processes more effective with our customized SharePoint solutions, sites, workflows, application, forms, and many more opportunities.
Businness Process Automation
SharePoint is apt for business process automation, mainly for companies that are already subscribed to Office 365 or SharePoint. From automated workflow creation to tracking their stages via notifications and alerts to advantages of task management functionality, SharePoint is one solution for all.
Microsoft Flows
SharePoint Designer
Nintex Workflows
Office 365 & On Premises Solution
Are you looking to organize Office 365 Enterprise, enable your employees to take advantage of cloud-based productivity, collaboration and integrate it with your on-premises infrastructure? Begin your planning. Consult our experts.
Our services:
SPFx Web Parts and Extensions
PowerShell Scripting
Office 365 Addin development
Microsoft SharePoint Add-In development is one of the important discoveries by the Microsoft SharePoint team. There are two types of Add-in development: SharePoint Hosted and Provider Hosted. Add-ins can be hosted externally from SharePoint Online Subscription or the SharePoint Farm. Add-in is useful to isolate business logic to external hosting. One can build and distribute Add-ins via Microsoft Store. The external component can be crafted in any web-hosting stack like LAMP or ASP.NET.
Web part Development
Modify the appearance, the behavior of pages and the content with the help of Web Parts development in SharePoint sites using a browser. Our teams of Expert SharePoint Developers are there to help you round the clock.

SharePoint Development
We at Prakash Software Solutions Pvt. Ltd serve our clients with end to end solutions right from consultancy to execution and support. Even if you have just begun with SharePoint or you have already deployed SharePoint we can support you with all your needs throughout the implementation life cycle.
Apps for SharePoint
Apps that help you through the day, they are on-point, convenient and user friendly. You can access them via your Android smartphone or iPhone or in SharePoint. SharePoint offers a broad spectrum of apps or add-ins that can help you add new applications or functions to the current SharePoint page.
SharePoint Communication Sites
In the modern experience, communication sites fulfill the same purpose as traditional publishing sites: to communicate broadly to a large audience while maintaining a level of control on the creation side.
Communication sites include new features such as a modern authoring canvas. They are simple to build, and uphold. It helps you to share status, reports, news and other vital information in a visually compelling format.
SharePoint Farm Solutions
Compared to other platforms and Windows applications, SharePoint has its own system for installing extensions to SharePoint administrative functions. There is no involvement of ClickOnce technology or MSI file. Rather the XML, assemblies, and other files in the extension are put into a single file known as a solution package. This solution package has a .cab-based format but a .wsp file extension. Farm solutions contain code that is arrayed to the SharePoint servers and makes calls to the SharePoint server object model.
Mobile Apps for SharePoint
Building a mobile app can be a laborious process and requires a lot of technical know-how. Microsoft PowerApps and SharePoint could be a potential solution to building customizable apps without coding.
Reusable components for SharePoint
SharePoint can help you to develop a variety of components such as content types, lists, web parts that can be reused in various apps, solutions, and sites. This section describes some of the most general reusable components that can be built in SharePoint.
External content types
Custom lists
Web Parts
Column types and field types
Workflows
Event receivers
SharePoint Framework (SPFx)
A web part model or a page that provides easy integration with SharePoint data, complete support for client-side SharePoint development, and support for open source tooling is SharePoint Framework (SPFx). We at Experts of SharePoint use cutting-edge technologies & tools with the SharePoint Framework to build dynamic experiences. We also help you with responsive and mobile-ready apps from the beginning.

SharePoint On-Demand Support
Our on-demand team is highly qualified to assist you in any of the SharePoint and Office 365 areas you need our help. We have serval happy customers worldwide.
Hourly Consultation
Our support services ensure the right expert is matched to your request as soon as possible, resulting in the correct solution. We have resolved most of the issues in a matter of hours
Support on Phone or Email
We're here when you need us.  SharePoint Support Services covering all versions. We provide the ultimate safety net for your entire team including end-users, your IT team and management. Whether it will be on Phone Or Email 
SharePoint No Code Customization
There are dozens of sample scripts that can be used in our SharePoint patterns and practices GitHub repository. Some of them are highlighted on the Tech Community Resource Cente

Power Platform
The Microsoft Power Platform is more than just the amalgamation of Microsoft products: Power BI, PowerApps, Power Automate (known as Microsoft Flow earlier) and Power Virtual Agents. Get end to end solutions right from consultancy to implementation and support with us at Experts of SharePoint.
Microsoft Power Automate (Microsoft Flow)
Power Automate was earlier known as Microsoft Flow. Automated workflows allow staff to avoid carrying out repetitive tasks and save their precious time. Multiply your business productivity and get more done by providing everyone the capability to automate organizational processes.
Microsoft Power BI
A business analytics tool that supports you to easily connect to data sources, make visuals, take confident business decisions, and gain business intelligence swiftly is Power BI
Microsoft Power Apps
We create personalized applications transforming innovations into corporate strategies and also address company problems. Motivate you team to develop and launch apps right away using pre-built templates, quick deployment, drag-and-drop simplicity, and continuous enhancements as and when required.
POWER VIRTUAL AGENTs
Engage conversationally with your employees and customers by building chatbots – no coding needed.
Build your own Virtual Agent
Empower Virtual agents to function
Screen and continuously improve chatbot performance using AI- and data-driven insights available in an easy-to-read dashboard.
SharePoint Online
Document Management Solution
A law firm having a set of clients and their confidential documents, needed to better manage those documents. Record of past clients and their confidential documents are always crucial aspects for lawyers.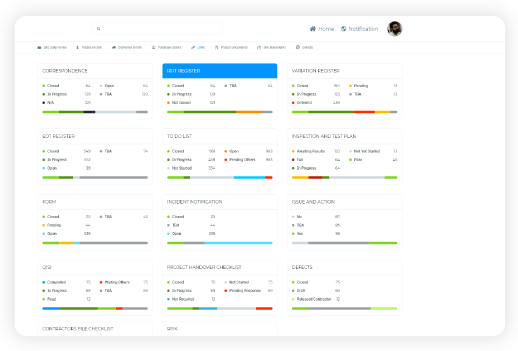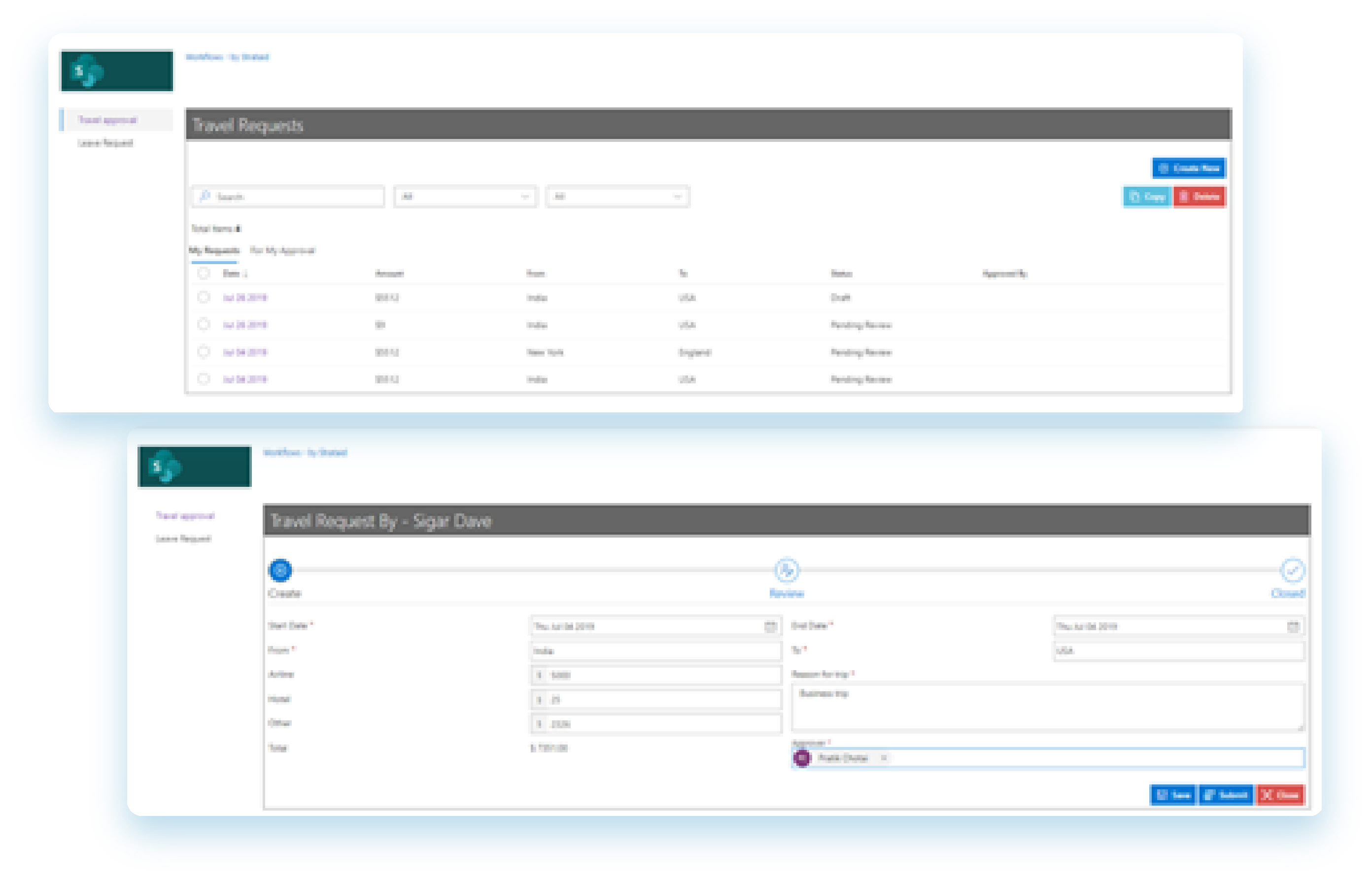 Custom workflow
Custom Workflow for University
Initially having a paper-based system for the leave approval, children's fees request, clearance report, visa request, and 11 others. That needs to be made automated for the girls and boys university separately for the employee of the university.
Serving SharePoint Solutions since 2001
Prakash Software Solutions, a reliable software development and consulting company in India, who believes in delivering value by taking holistic approach throughout the engagement with our customer with equal focus on delivering sustainable solutions.
Business process automation
Intranet Portals & Internet Websites
Business Intelligence and Insights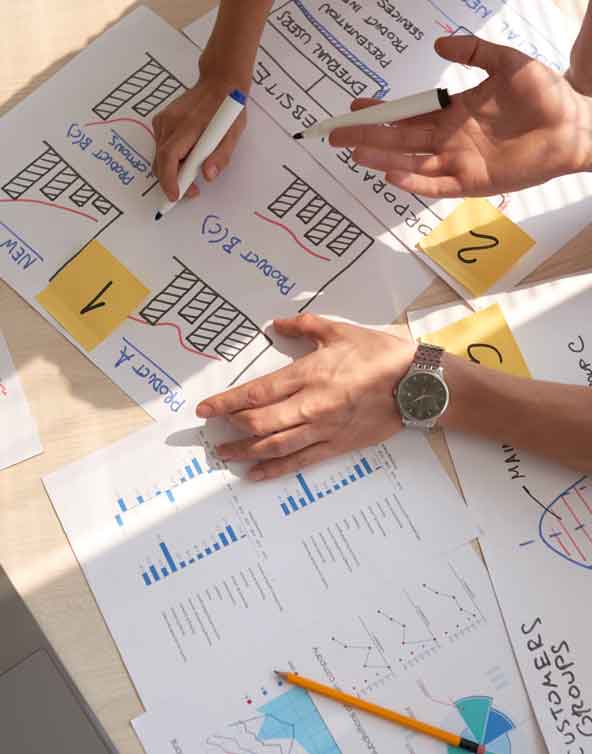 Our Services
SharePoint Online

SharePoint Web Parts

SharePoint Branding

SharePoint BI

SharePoint Workflow

SharePoint Migration

SharePoint Consulting
Business Model
Time & Material

Fixed Price

Staff Augmentation