Delivery Models
Select one among the following models as per your business requirements.
Offshore Delivery
Onsite Delivery
Hybrid Delivery
Contact Us
View Work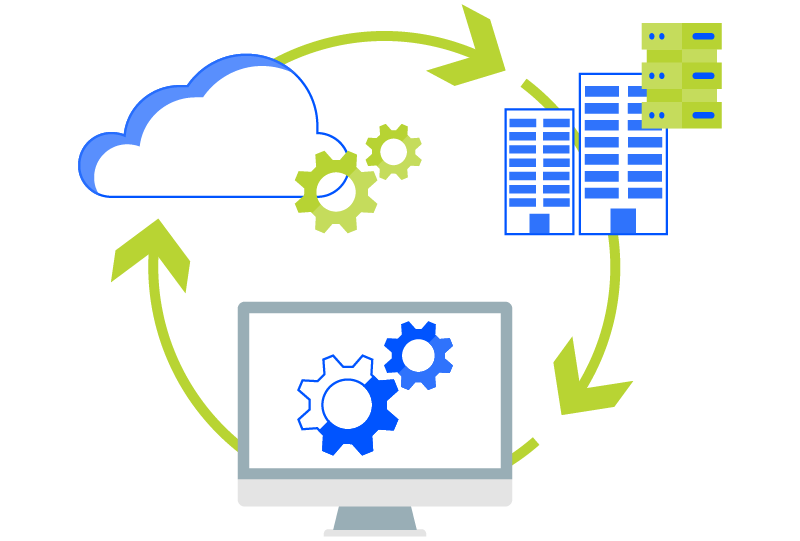 We have a bouquet of highly skilled technical resources who can take a full load of your requirements. Our solutions are designed keeping in mind your requirements so that customers realize the right value out of this delivery model.
Employing this particular delivery model will provide:
Highest cost savings
Ease in project communication – Single point of contact
Transparent & prompt communication throughout the engagement with the help of communication and project management tools.
This particular delivery model is adopted when the project demands need to be present locally/onsite. This is needed to have face-to-face communication throughout the project engagement.
Get the best of your team's productivity and time
No communication gap
Negligible recruitment and training cost – as the resources deployed onsite will be experienced and are ready to start the project
Hybrid Delivery (Offshore + Onsite)
This model is adopted when the project complexity is high or when there is a need to execute the phases of the project onsite and offshore. This is done to ensure the elimination of the risk involved in outsourcing and still keep the cost of the project to a bare minimum.
Some takeaways of employing this model are:
Transparent Project status and transparent communication at all levels
A deeper understanding of everyone's working styles leading to long-term benefits
Optimized resource, quality, project and process management

Consulting
What is the best path to SharePoint for your organization? How do you know which applications to host in the SharePoint —and which SharePoint features are the best fit?

Development
SharePoint has today become the most preferred platform for content, document and record management, business collaboration, intranet and extranet corporate portals, and many more opportunities.

Migration
SharePoint is considered as one of the most powerful business tools with the best interface and great features. Being a technology it requires regular upgradation to the latest versions. Hence the migration process is much important.

Support
We at Experts of SharePoint offer end to end solutions to our client's right from consultancy to implementation and support. Whether you're just beginning with SharePoint or you have already deployed SharePoint, we are always there to support you with your varied requirements throughout the implementation life cycle. 
KEY TAKEAWAYS OF OUR ORGANIZATION THAT HAS MADE US YOUR TRUSTABLE TECHNOLOGY AND DEVELOPMENT PARTNER:
Quality, Reliability, Stability, and Scalability are at the apex.

Notable Track Record for large scale and complex SharePoint solutions.

Expert SharePoint team of qualified and sharp skilled Software Engineers

Microsoft Gold Certified Partner – Leverage our strength exclusively in Microsoft ® Technology

Flexible Working Hours
Nurture the teamwork and ethics

Open Communication and Direct Control over-assigned team members throughout the engagement

Consultation for cost advantage solutions with triple savings (Cost, Time, and Scope)
We handle technical; you handle the rest.