Intranet Portal Development
Business Case
Client is software development Company. They wanted an intranet application that manages their daily routines like, Project Management, Human Resource Management, Blogs, Forms, Knowledge center and Support Tickets Management.
Client needed a functionality to fetch data from their existing project management system.
Contact Us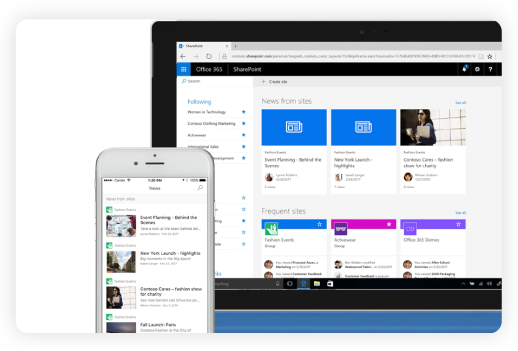 Products and Services used
Microsoft SharePoint 2013
Design & develop a portal for the new system.
Create an intranet application that provides all the required functionalities
Different types of reports like Productivity, Performance analysis, Support management etc.
Dashboard implementation
Blog, forums and knowledge management.
Different types of reports like Productivity, Performance analysis, Support management can be generated.
SharePoint 2013 has been chosen as platform to design and develop the portal.
Company was using an existing project management system and needed relevant data in this portal so we used existing API to get data from the project management system
Different workflows were created to handle the requirement from Support ticket generation to resolution and also to get details related to employee work for performance management.
Reduced operations cost.
The system saves a lot of time as project manager and HR can get details from the portal itself.

Consulting
That is the best path to the SharePoint for your organization? How do you know which applications to host in the SharePoint —and which SharePoint features are the best fit?

Development
Today SharePoint is a highly adopted platform for content, document and record management, intranet and extranet corporate portals, business collaboration and many more opportunities.

Migration
SharePoint is considered a Powerful business Tool with great features and interface comes with it. As it is a technology, it needs to be upgraded time to time with latest versions available and so becomes migration process important too.

Support
We at Prakash Software Solutions, offers end to end solutions right from consultancy to implementation and support. Whether you're just getting started with SharePoint or have already deployed SharePoint, we can help you with your varied requirements throughout the implementation life cycle.