Branding and Web Part Development
Business Case
Client had an intranet site to manage documents of their members. And he wanted to brand the existing intranet site.
There were a huge number of site collections and sites for each member. And for this, the client was looking for single functionality to delete unnecessary documents from all sites.
Client wished to show address and city using autocomplete based on pin code which can be entered by the user in InfoPath form. And also show the count of new documents to the member which can be uploaded by the admin.
Contact Us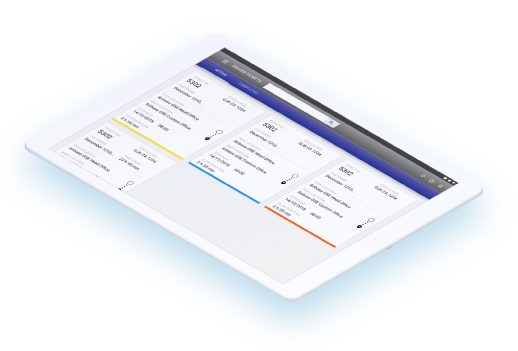 Products and Services used
Microsoft SharePoint 2010
Client site needed to be developed in SharePoint 2010. There was one root site and subsite for each member to that site.
As far as branding goes, the client was in need of two things. First to apply custom branding through master page development as per their custom design requirement, and secondly custom development of custom web part page layout, news, and events as per their custom design requirement.
There was a need to develop certain web parts, to delete unnecessary documents that were there on the member's site without increasing the waiting time and performance.
Create custom branding through custom master page development and page layouts
Developed a web part for news, events for branding
Developed a web part to delete unnecessary documents
Developed JS to show autocomplete address functionality in info path form.
Better and refined data presentation
Overall site performance improvement and better utilization of available physical disk space after delete unnecessary documents.
Rebranding the site gave a fresh look which made content more visible and more usable.

Consulting
That is the best path to SharePoint for your organization? How do you know which applications to host in the SharePoint —and which SharePoint features are the best fit?

Development
SharePoint has today become the most preferred platform for content, document and record management, business collaboration, intranet and extranet corporate portals, and many more opportunities.

Migration
SharePoint is considered as one of the most powerful business tools with the best interface and great features. Being a technology it requires regular upgradation to the latest versions. Hence the migration process is much important.

Support
We at Experts of SharePoint offer end to end solutions to our client's right from consultancy to implementation and support. Whether you're just beginning with SharePoint or you have already deployed SharePoint, we are always there to support you with your varied requirements throughout the implementation life cycle.